Good Morning & Happy Monday!
I hope that all of you had a great weekend! For those who have been following along, I have been in Charleston for the past week and a half. My brother was in town from New Zealand, then we had an engagement party & now we are moving on to lots of wedding planning! I'll have a post on all things wedding planning later this week, so be sure to check back.
For today's post, I wanted to let y'all know about one of my favorite pieces of clothing I have ever owned: a jean jacket. There are so many different styles of jean jackets out there: cropped, long, frayed, 3/4's sleeves, long sleeve, dark rinse, light wash, the list just goes on and on. So for today, I wanted to share my favorite, classic jean jacket with you all, styled with 3 different dresses.
Why you should invest in a good jean jacket:
1. Never go out of style: there are many things that go in and out of style throughout the years revolving around anything jean, but one thing that has never gone out of style: jean jackets. These have been around for as long as I can remember and have been a staple in my wardrobe for many, many years.
2. $ doesn't necessarily always mean quality: I am a huge fan of investing in your clothing, and if that means buying 1 expensive St. John coat and that's it for the year, then more power to you because those pieces will last a lot longer than my $2.50 tank top. However, when it comes to jean jackets, you don't have to spend tons of money to get a good one. The one I have is $34.99, and you can find it HERE. I have had this jacket for about 5 years now, and it still looks & feels brand new.
3. You can wear them any season: The great thing about a jean jacket is that if you find one you love, you can wear it any season. During summer, I wear mine with dresses or white jeans and a top. During winter, wear it with you favorite black skinny pants or winter white pants and look adorable all day long. This is why I love my jacket so much: it's very reasonably priced and isn't a "one-season wear" piece of clothing.
Below, I have styled my favorite jean jacket three different ways all summer long. The links to all my outfits are below that as well as other jean jackets I love!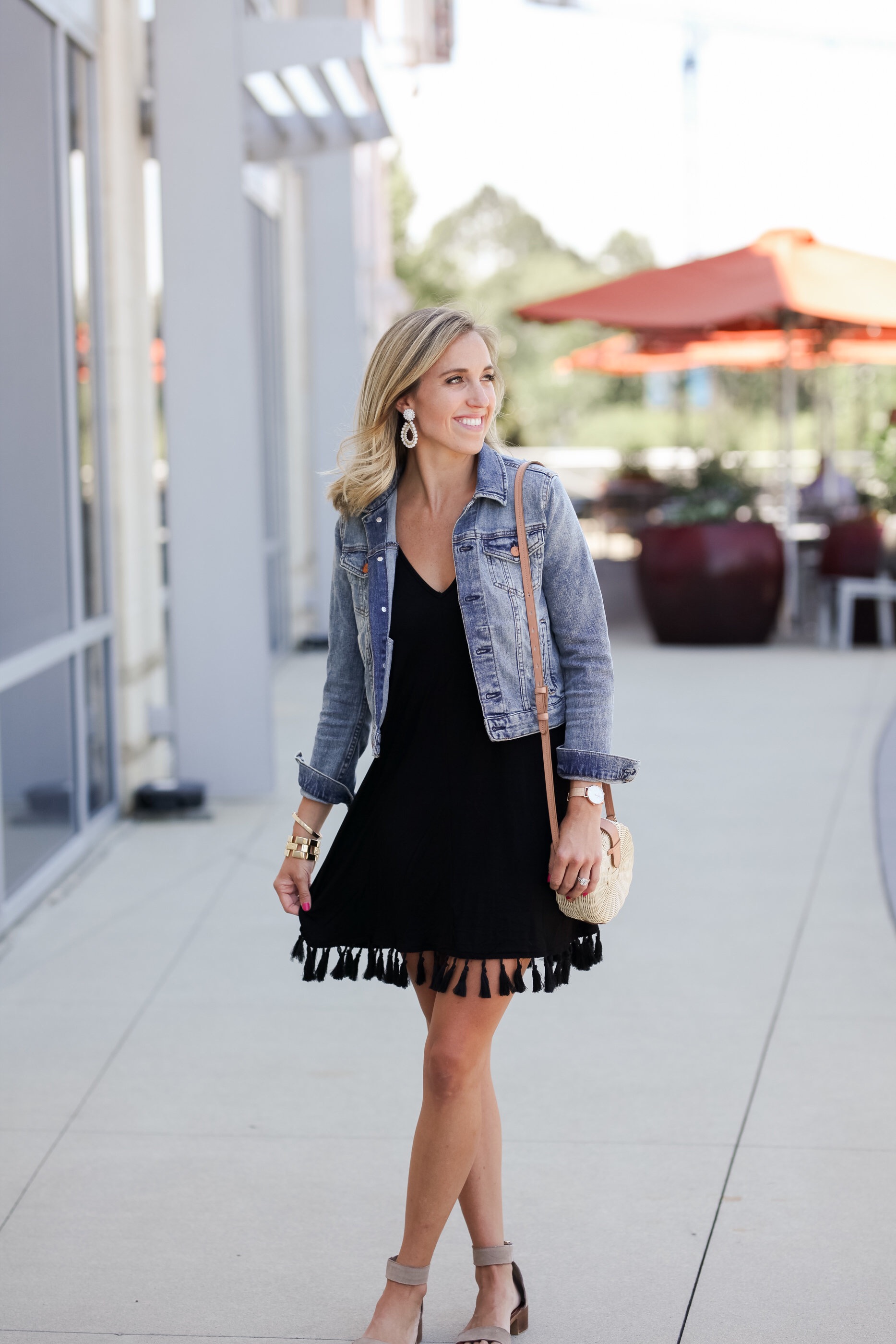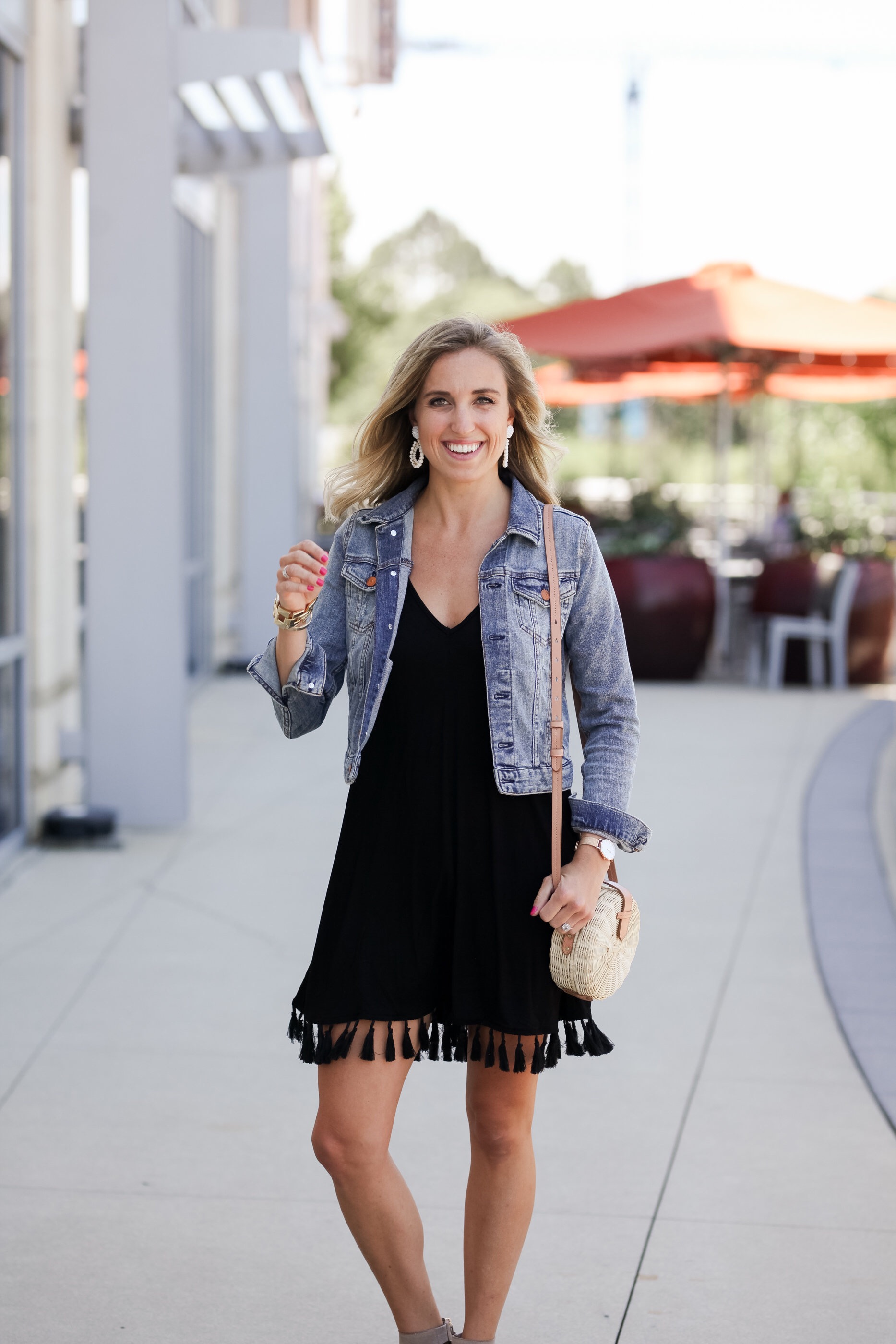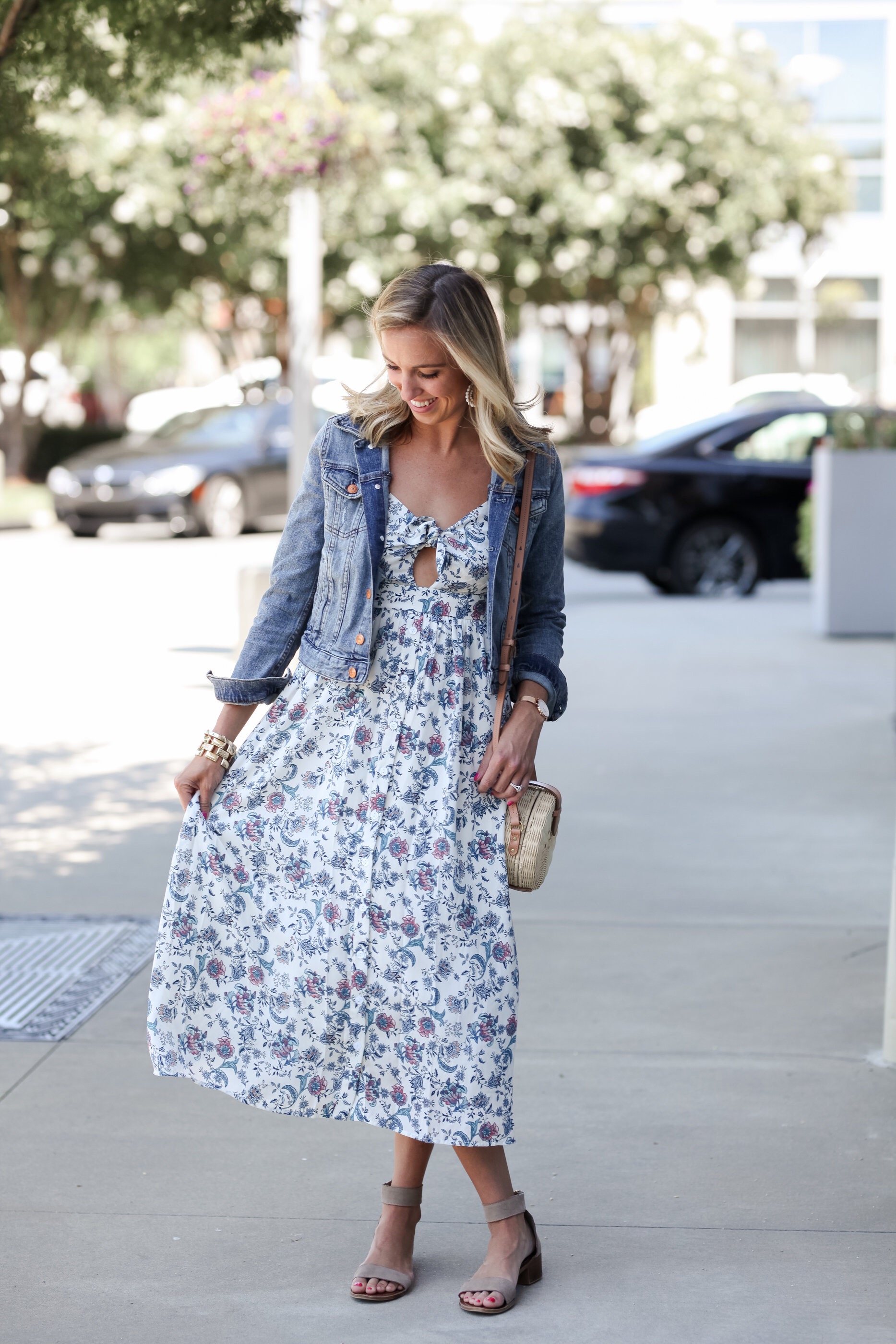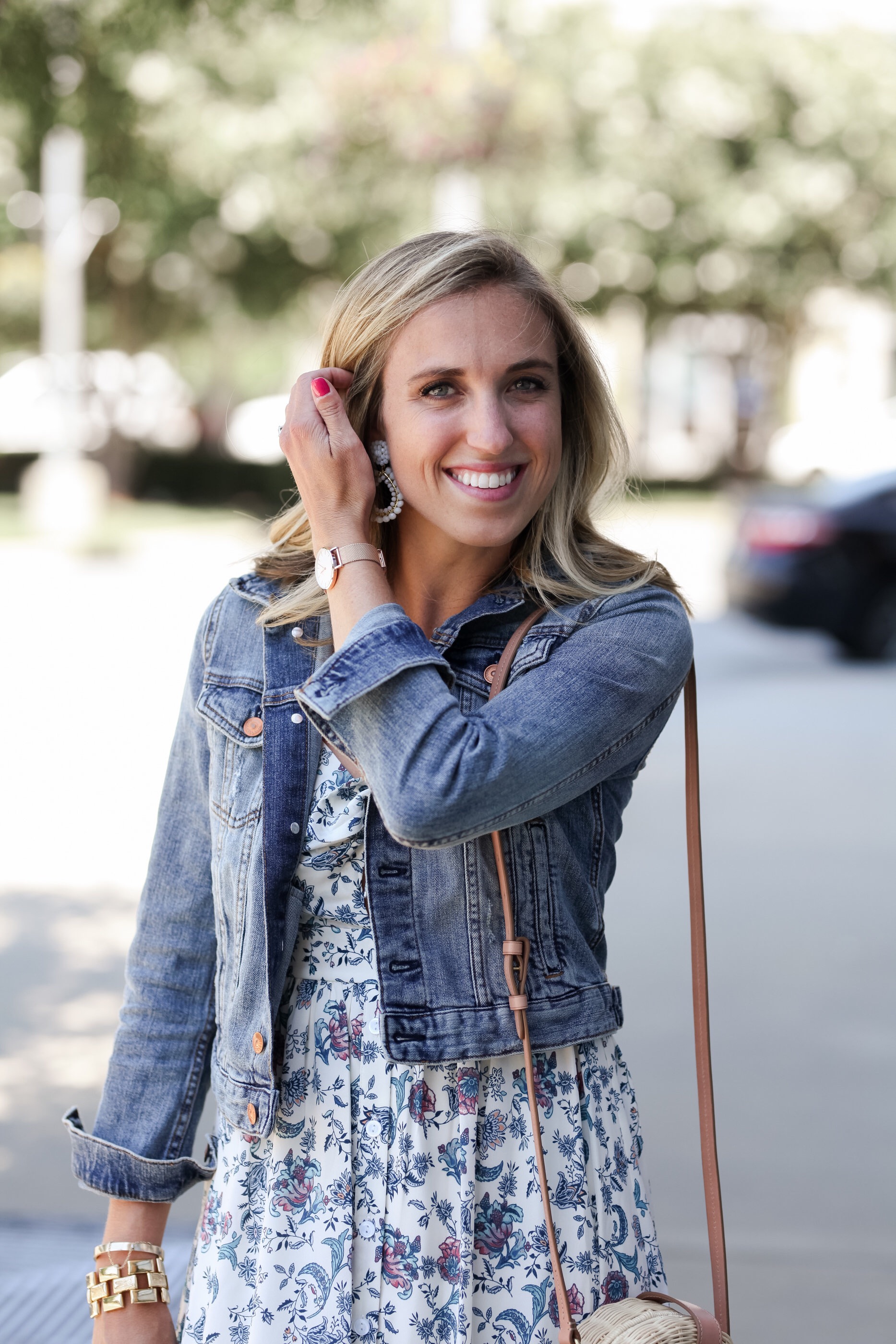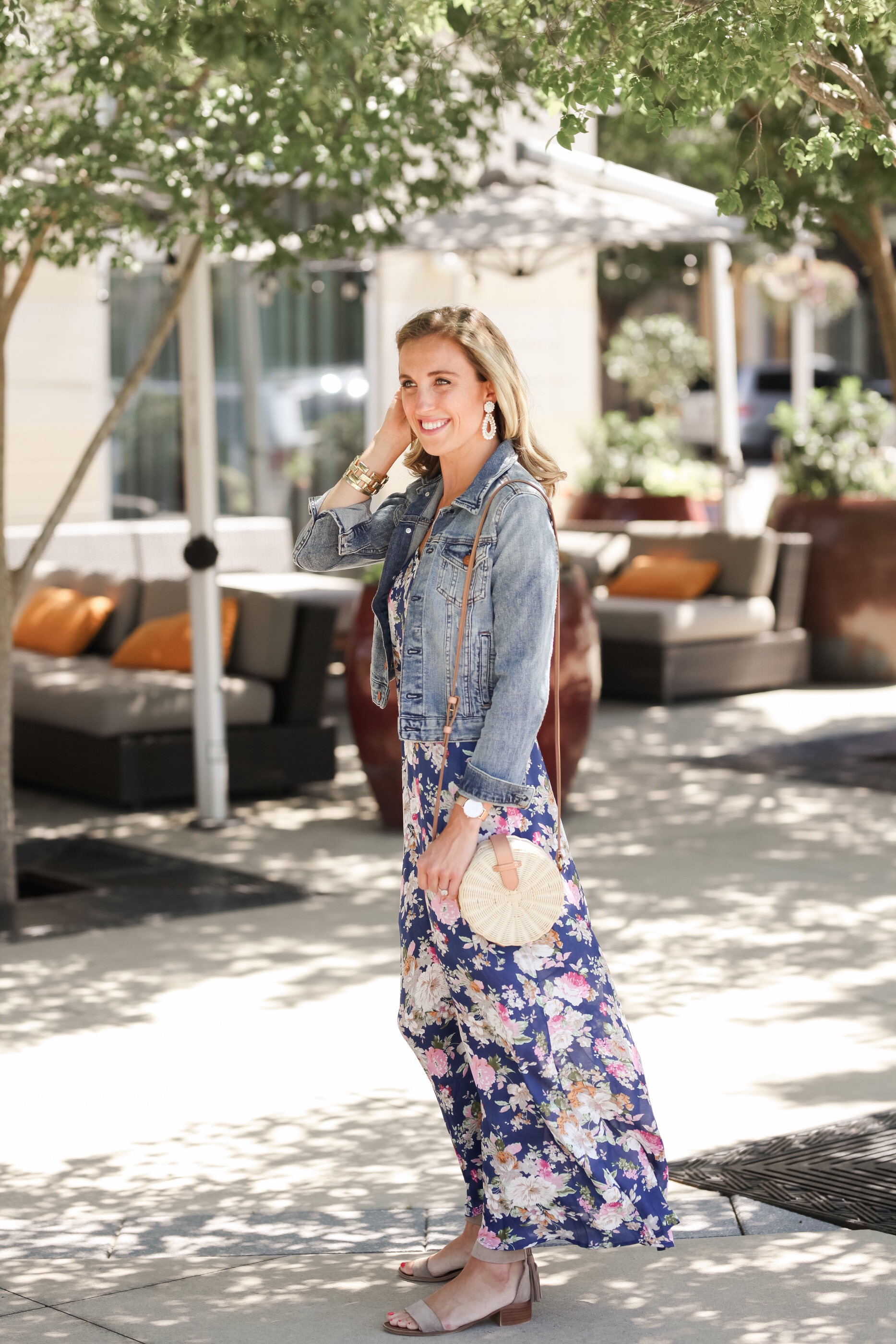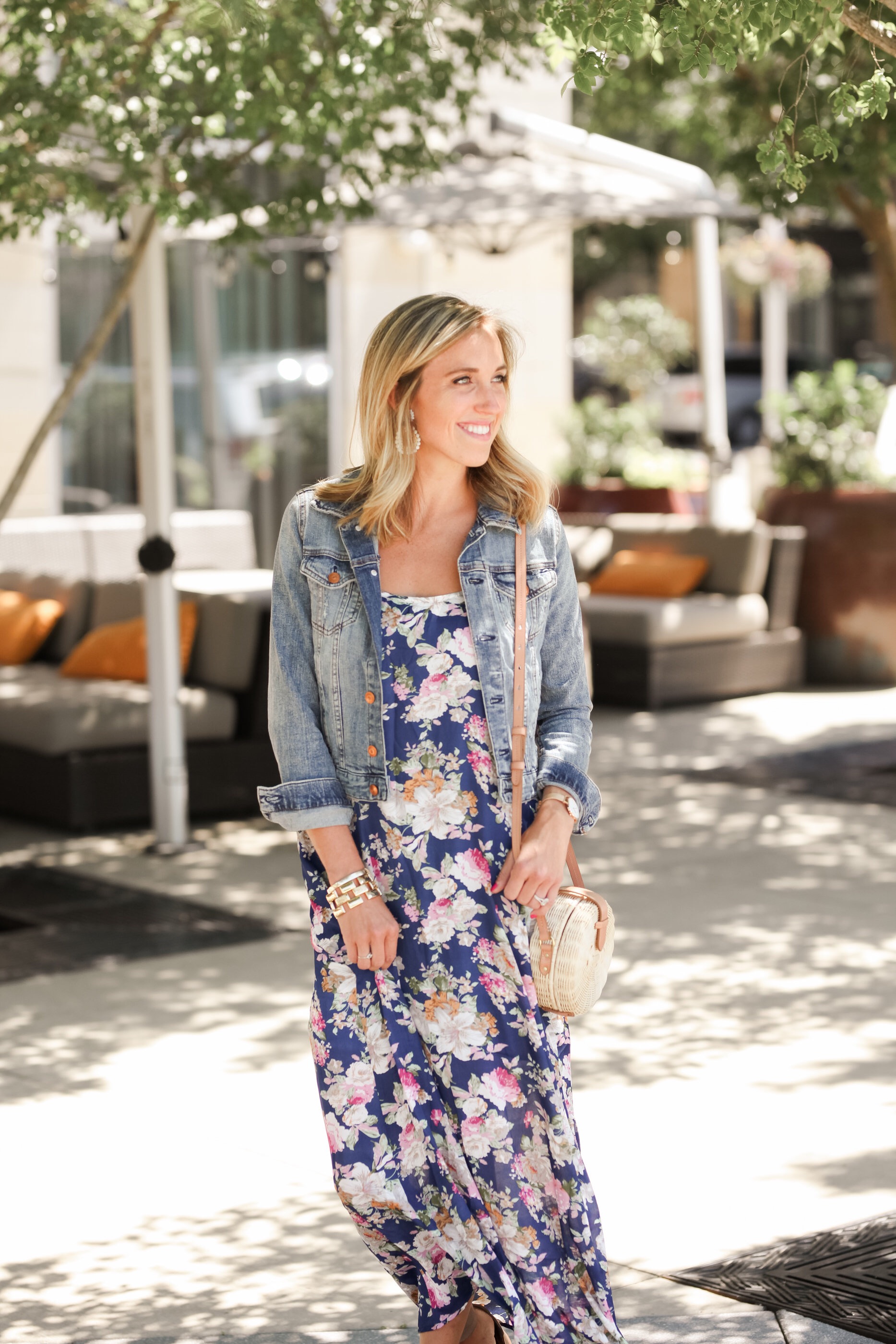 Have a great rest of your Monday!
It's the southern way,
Kathryn