Good Morning!
Today is the day! I have been looking forward to this trip for about 6 months now. I am headed to one of my favorite cities in the entire world with my soon-to-be in-laws & their whole family! If you can't guess by now, I am headed to LONDON! There is an engagement party for us & my fiancé's cousin is getting married!
There is going to be so much exciting things going on while we are here, and I can't wait to share all of that with you. If you have any suggestions on things to do, either comment below or send me a DM and I would love to try it out!
Last time I was in London was with my oldest brother, so I'm a little sad he won't be here this time to go exploring with me, but my future sister & brother-in-law will be there so hopefully I can convince them to join me :)
If you've never been to London, it's about an 8 hour flight, depending on where you're leaving from & for those of you who know me understand that I like to be extremely comfortable on flights because my legs always fall asleep when I sit down due to a back injury a few years ago. So because of this, I always like to wear stretchy leggings & a sweatshirt since the plane gets cold.
When you land in London, the airport is MASSIVE, I'm talking it feels like the size of NYC. Because of this, I always like to be wearing a comfy pair of sneakers (if you can't tell, I'm all about the comfort).
I typically end up traveling in clothes that I would wear to workout in also, because who wants to be uncomfortable when you're trying to get that beach bod?
So I wanted to share with y'all one of my favorite travel outfits that can also double as workout clothes! Rest assured, you know that these clothes have to be comfortable for me to be willing to wear them for both travel & workout.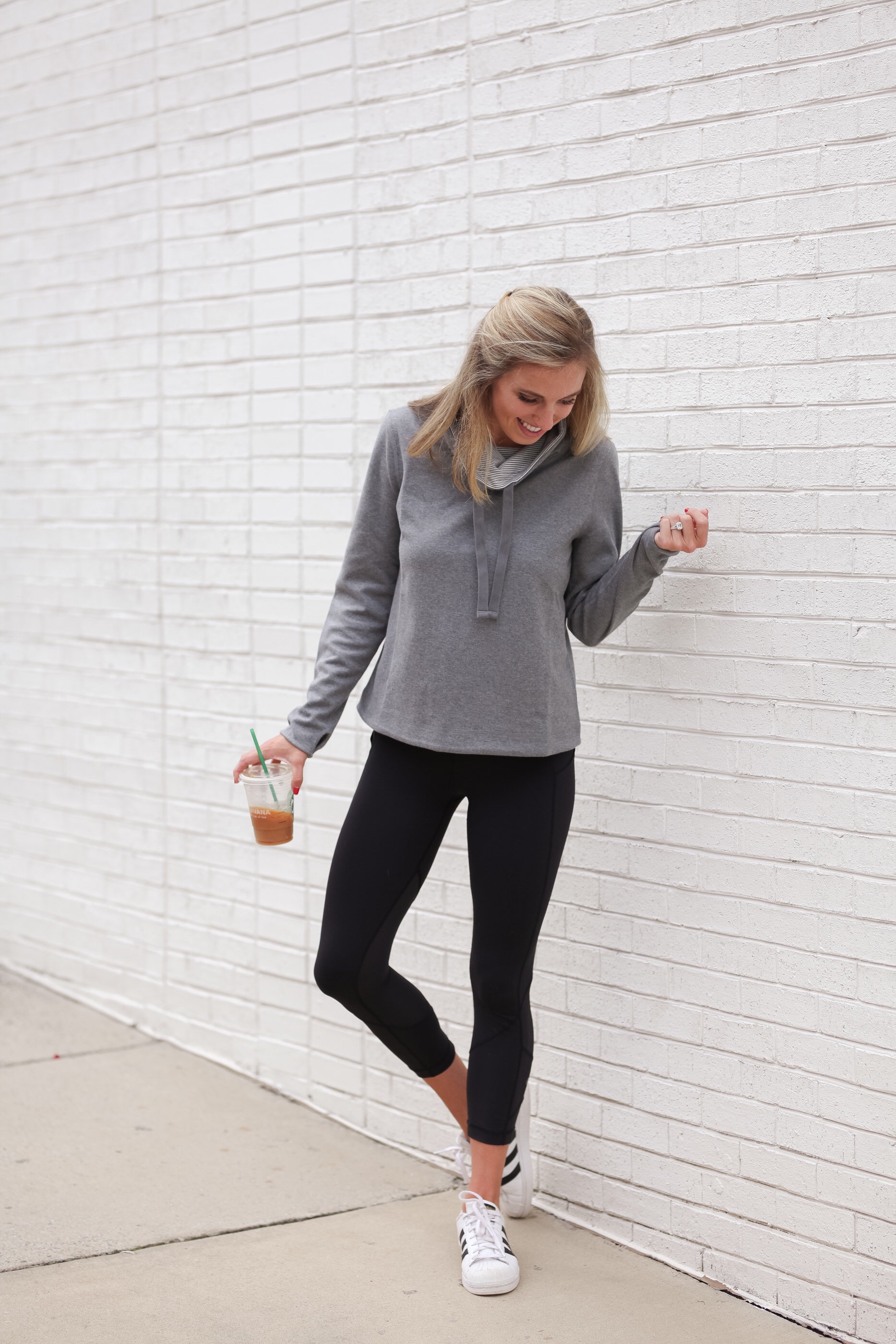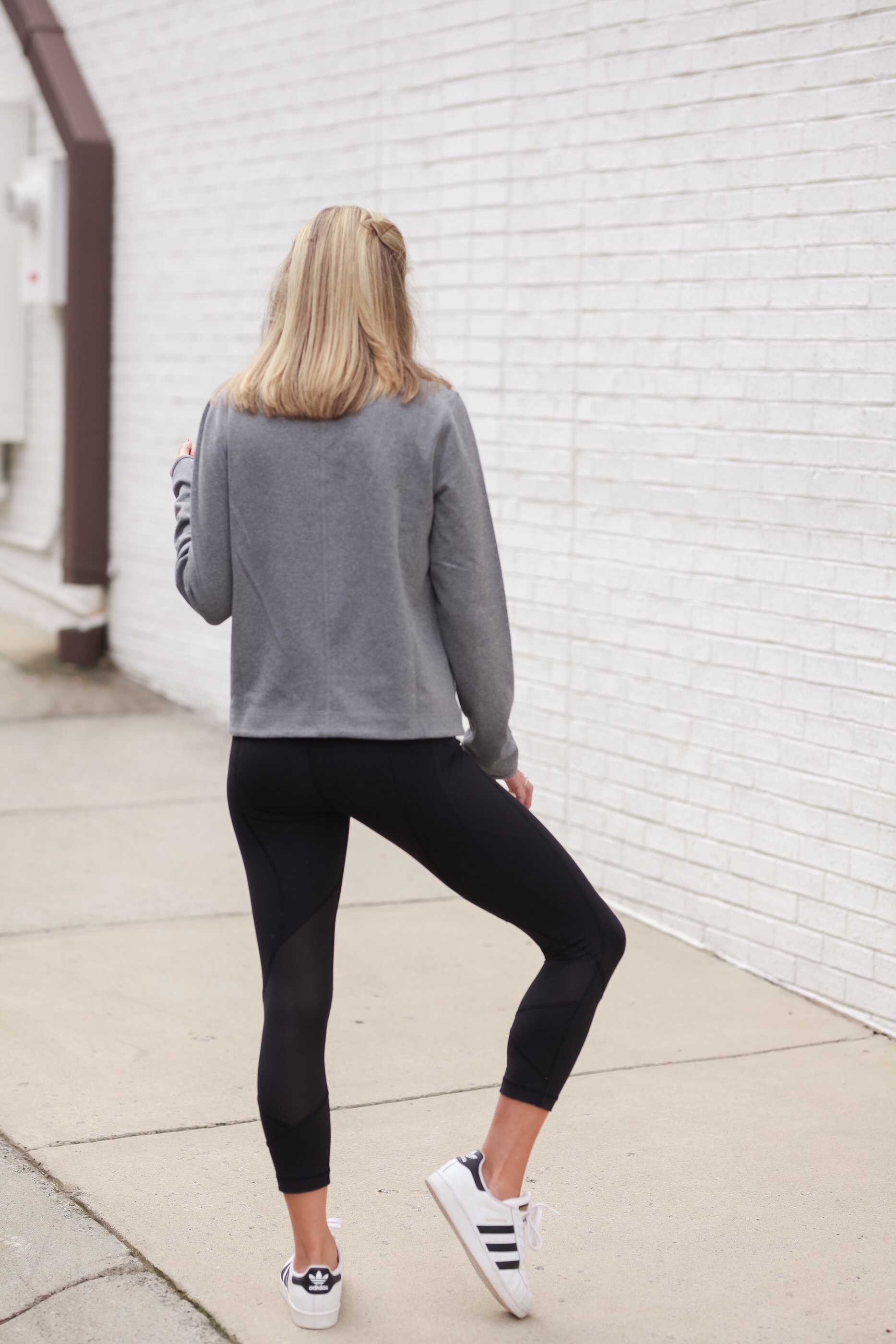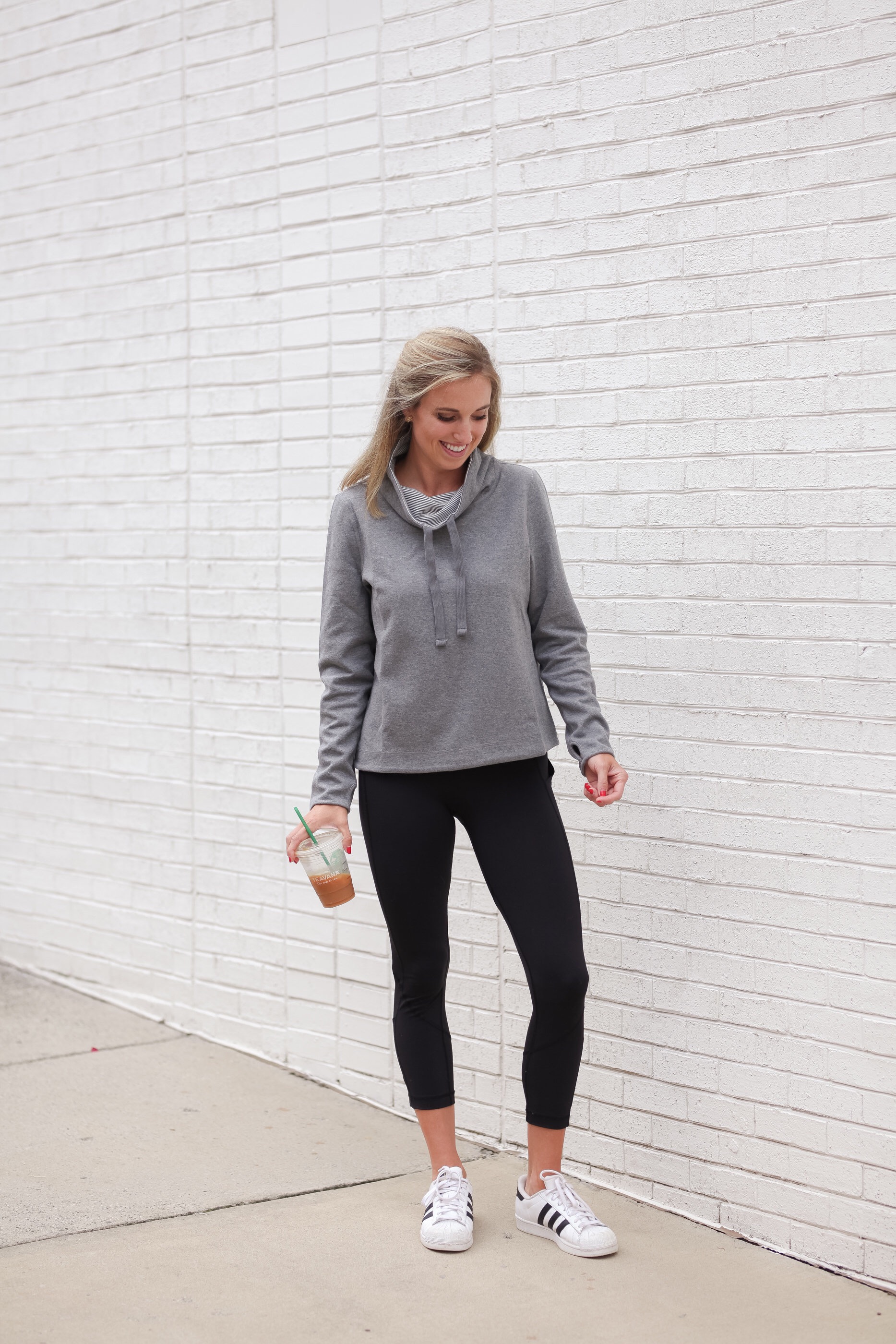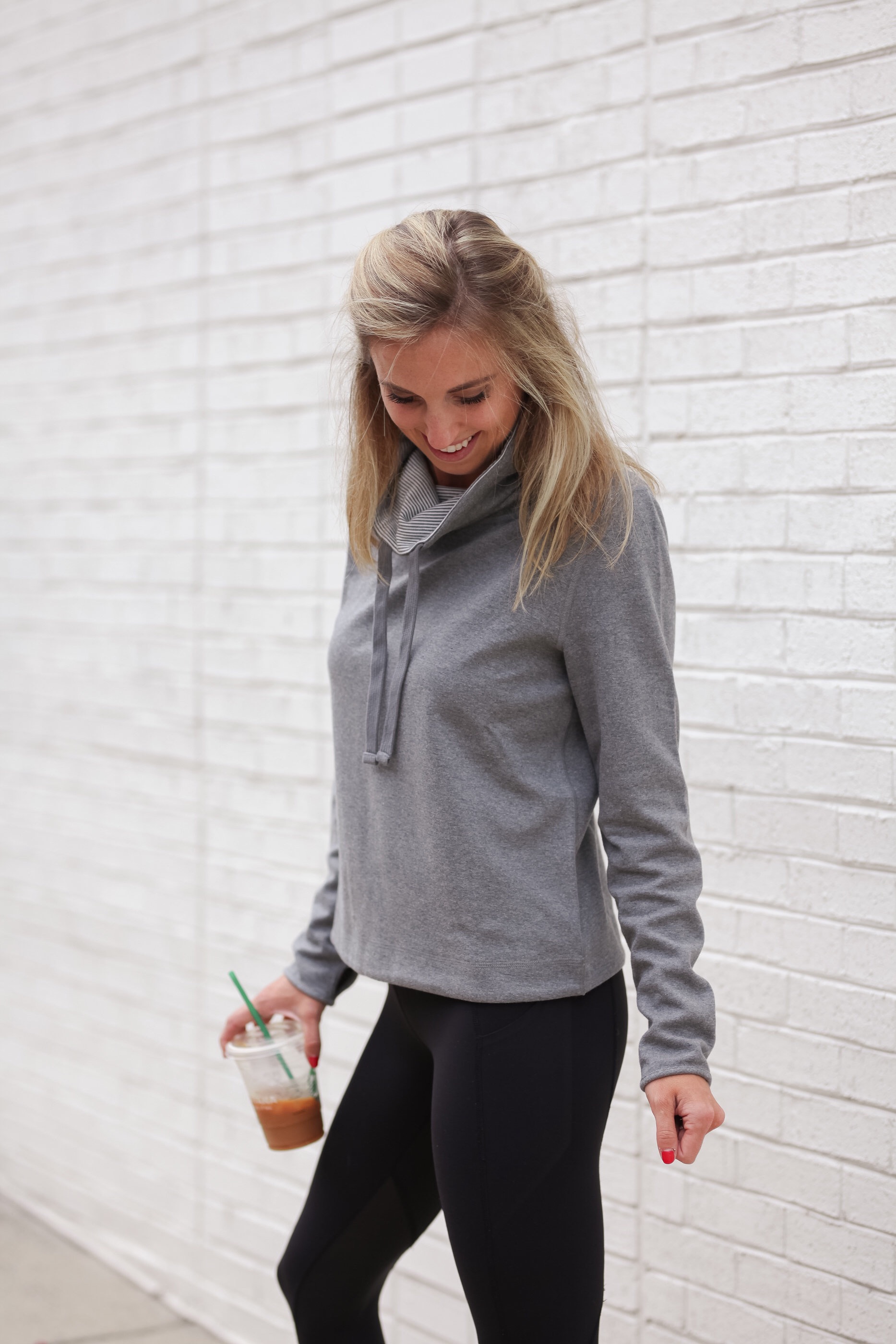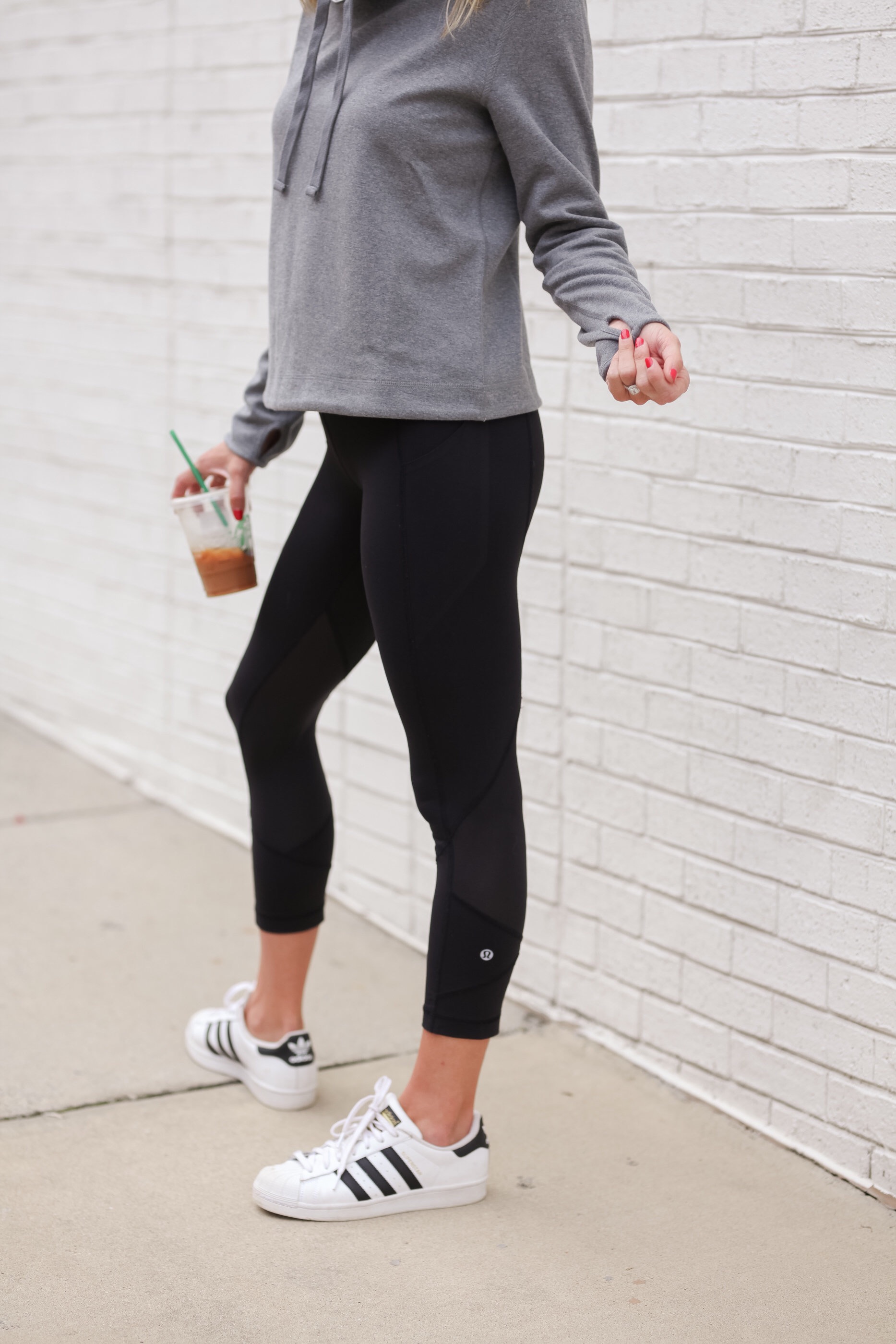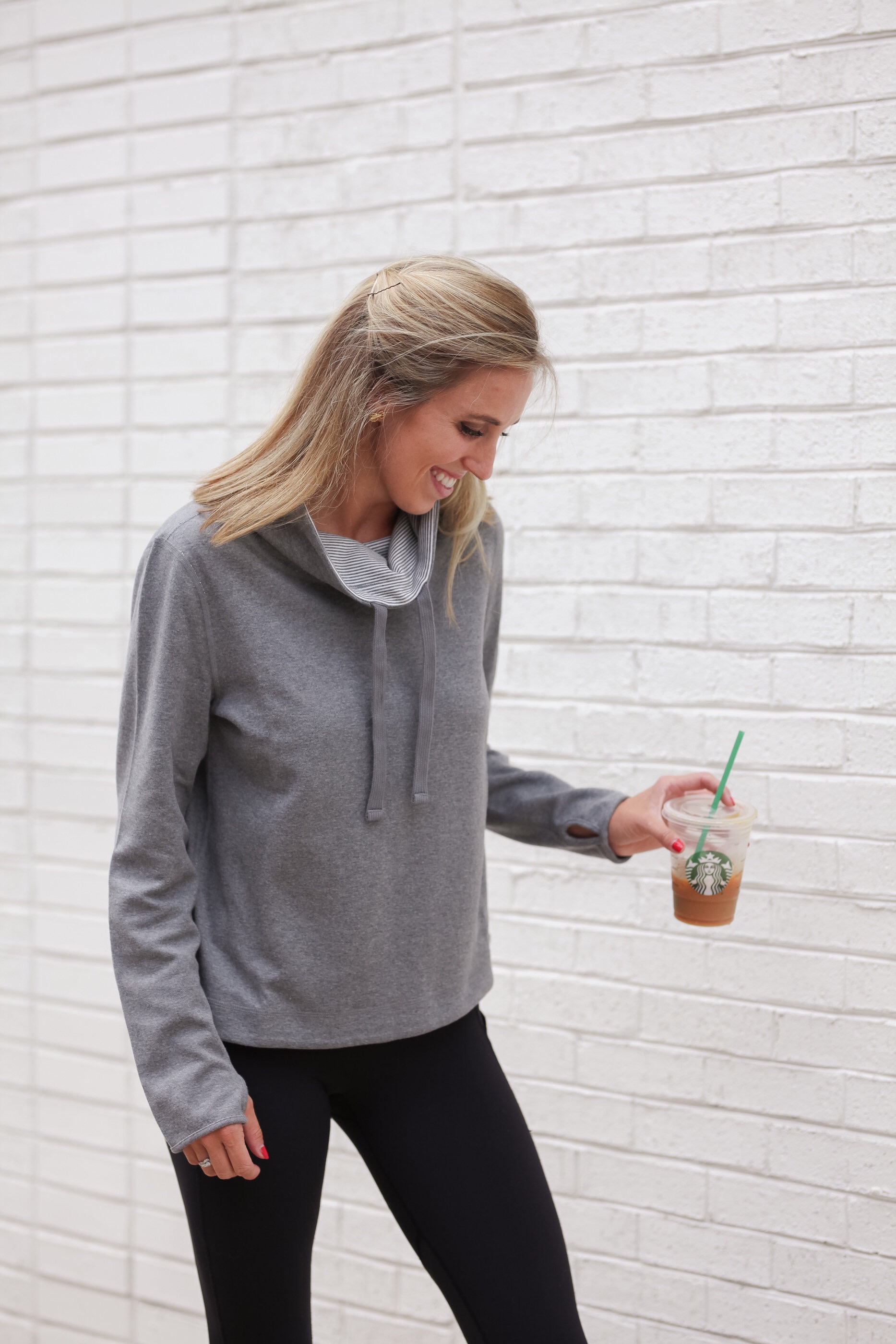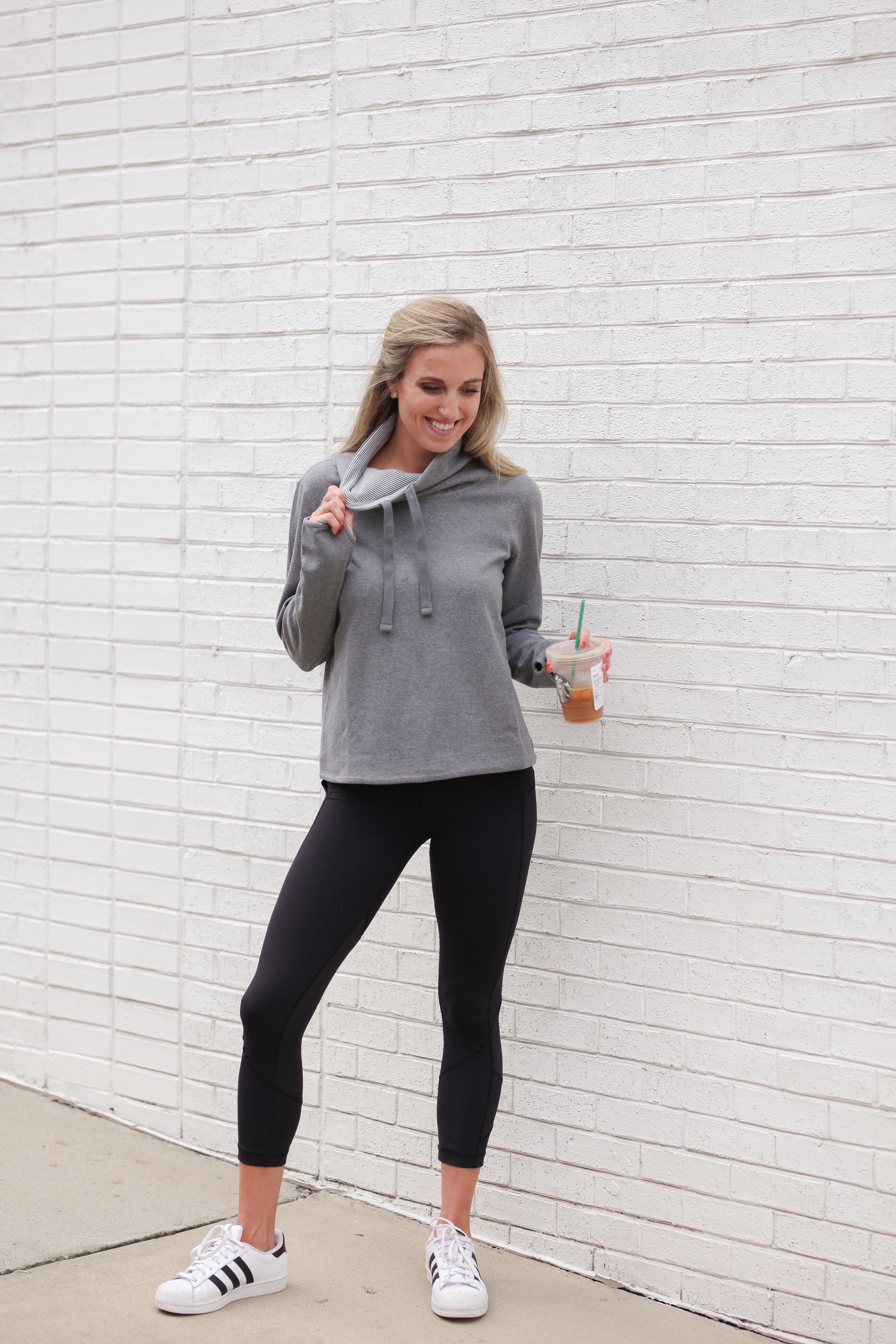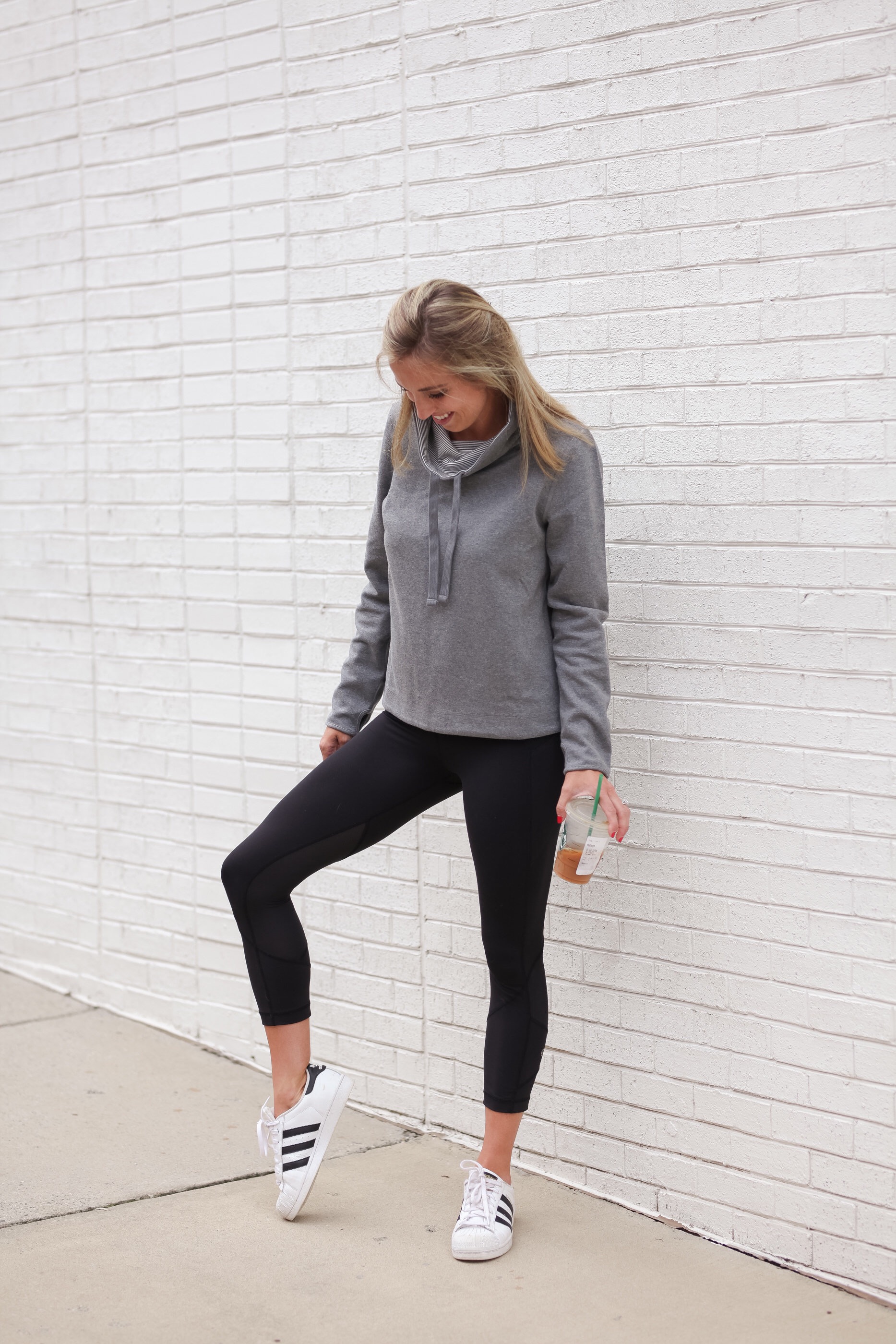 Clickable links to my exact outfit:

Leggings: size 4, all black
Top: size Medium, runs small so size up, grey
The best shoes you'll ever meet (yes that's a Mean Girl's reference): size 8, they run large so I would suggest sizing down 1/2 size to a full size
*these Adidas shoes are very hard to track down, so I will link a couple of other sites that sell them, but if you see your size, act fast as they will sell out quickly!*
Links to other travel/workout clothes I own that are "amaze" as well, some part of the Nordstrom Sale:

I will update y'all when I land in London and be sure to follow along on my insta stories as I tour this awesome city!
It's the southern way,
Kathryn