Good Morning & Happy Wednesday!
Does any one feel like it is just getting hotter & hotter? I had a shoot yesterday at 11am and had to stop after an hour because it was too hot. Even this morning at 9am when I went to let Charlie out, it was too hot to stand! This is crazy! Isn't fall weather supposed to be coming in soon?
As it seems to only be getting warmer each day, I decided to post one of my favorite summer dresses that you will be able to wear for the next few months & into next spring! I purchased this dress a few months ago for only $15, and I have worn it to everything from a baby shower to Church with a sweater over it. There is a liner in it, which I'm sure you know is a huge + for me :)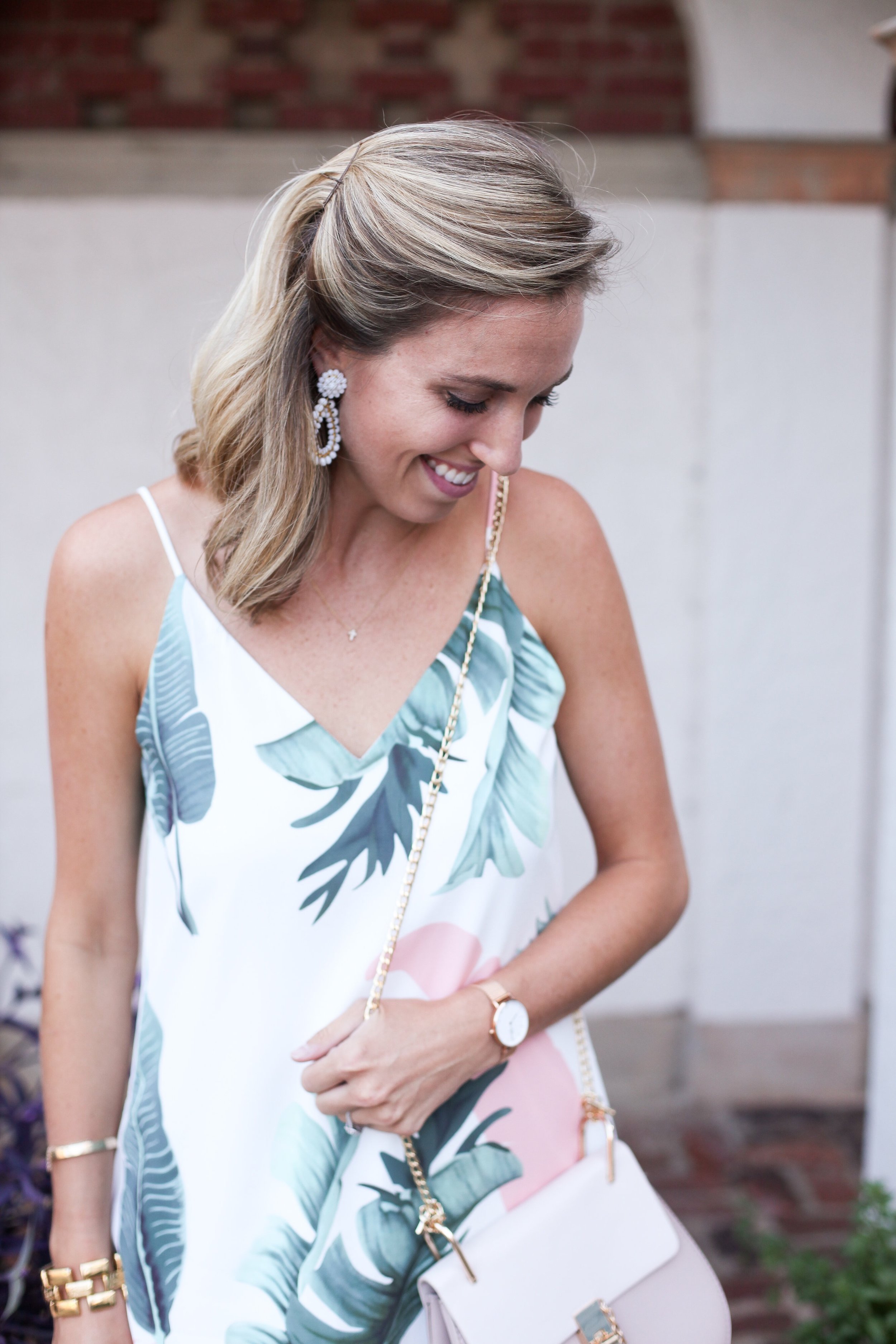 dress // earrings // handbag // watch
This palm print dress runs true to size & I am wearing a size small. I have been pairing this handbag with everything because I love the two-toned look and it is the perfect summer-to-fall transition piece, especially because it's only $30! The watch I am wearing has become my absolute favorite! I have never had anything rose gold before this, and now I wear it every chance I get. The chain on the bag can look gold or rose gold depending on what other jewelry you are wearing, so it's one of the most versatile pieces I own!
Below is a look book of my favorite palm prints for everything from clothes to home decor! Please comment below any questions you have or about sizing of anything :)
Enjoy!